Have an amazing time with your dog as you enter the world of canine sports!
At Two Paws Up we offer a variety of sports classes to allow you to find one that you and your dog love. Dog sports are not only fun, but they build a bond between you beyond what you ever imagined.
Whether your desire is to enter competition or just to have fun and build that bond and skills with your dog, we have a class for you!
K9 Nose Work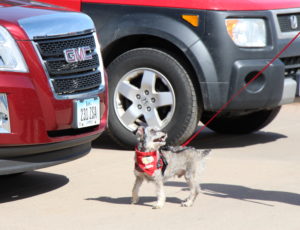 Inspired by working detection dogs, Nose Work is the fun search and scenting activity for virtually all dogs and people. Searches can be done almost anywhere. Every search has the potential to be a dramatically different & highly stimulating experience for both dog & handler.
Trick Dog
Learn how to teach your dog cute and useful tricks! This class gives you that opportunity. Plus you can even earn titles.
Agility
Agility is such a great way to really bond with your dog. They learn by following your body language. Something dogs were born to do.
Rally
Rally is all about teamwork. You and your dog navigate a course together, side-by-side, at your own brisk pace. You move him through a course with signs where he performs different exercises.