As Dogs Age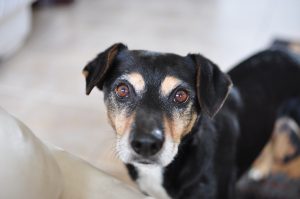 Senior dogs have special needs just like people. We often think of our aging dog as just simply "getting older" but the truth is old age is a blessing, not a disease. Mobility, digestion, and cognitive function are just a few of the challenges that getting older presents to both humans and dogs.
Just as we would make adjustments for our elderly friends and family, there are some adjustments you can make at home that will help improve quality of life for your canine family members as they age.  Julia Weaver's article is full of information you can use if you have an aging dog at home.
Count your blessings if your dog is older. One day you'll be wishing for more time.